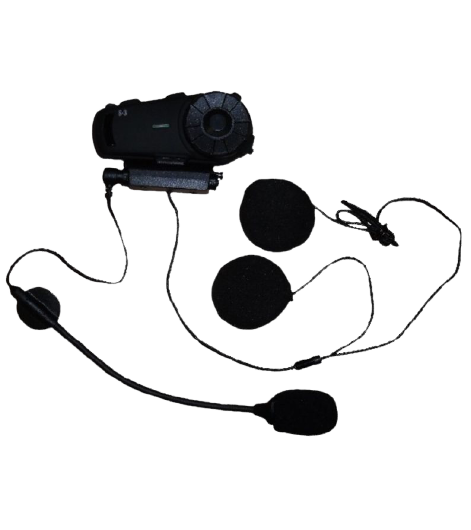 S-3 Bluetooth helmet headset kit
Complete single rider Bluetooth helmet headset kit.
The S-3 units have 2 Bluetooth connections inside therefore they can be used in multiple scenarios eg.
Phone to GPS, to Rider, to Pillion, to Riders on other bikes.
1200mtr Bluetooth range capability.
A 2-way radio for longer distance communications can be added via a simple cable (available separately)
The DK68 unit can be used with the S-3 to connect a 2-way radio wirelessly.
The S-3 features A2DP stereo music from a mobile phone / GPS " with next track / previous track" control via the headset. Built-in FM radio. Single tap answer / end call function.
The S-3 can link up to 8 riders in a "daisy-chain" configuration eg. A-B, B-C, C-D etc.
With 10+ hours battery life and great range performance, these units can link to many other makes and models.
Internal battery is replaceable, ensuring a long working life for this product.
Complete with USB charging lead
Mains USB adapter NOT included.