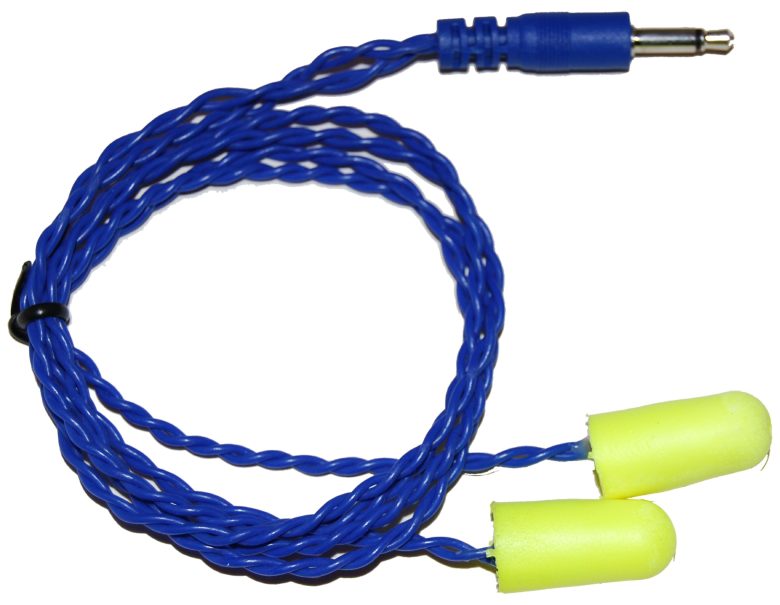 In ear monitor speakers with memory foam sleeves.
These units are extremely comfortable to wear.  You simply "squish" the sleeve into a thin tube, gently slide it into your ear and wait a few seconds for the foam to expand – sealing your ear from external noise by as much as 20 decibels – vital for protecting you ears from long-term damage.
These are not speakers, they use the same dynamic drivers that are used in high end hearing aids, so the audio quality is superb – even for music!
Fitted as standard with a 3.5mm mono plug, alternatively we can supply these with a stereo plug if you require.  Please call to order.