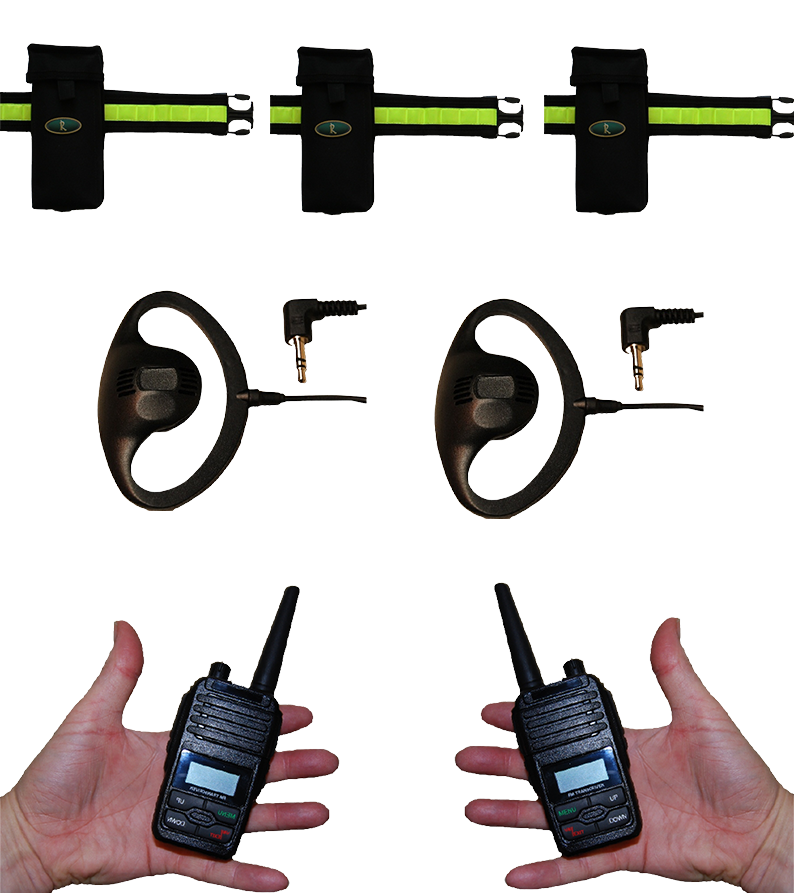 Motorcycle instructor radio training kit
Motorcycle instructor radio training kit – complete set.
Motorcycle instructor radio training kit comes with everything an instructor needs to train 2 students.
Instructor:
1x Full helmet headset with boom microphone and twin speakers.
1x Wiring harness with military Nexus-type plug connections to the headset.
Choice of PTT button or Switch (Button for momentary transmission only, the switch allows permanent transmit without holding down a button)
Choice of radio for the instructor (360 or 650) We recommend the INTA650 is used throughout so that all radios, batteries & chargers are the same.
You can also add a headset extension lead, bike 12v adapter for mounting the radio to the bike and a remote antenna for optimum performance.
Students:
2x Student radios – INTA650 units are selected due to the robust build quality, ease of use and battery life.
2x Student Superflex "D" shaped earpieces.
3x Weatherproof radio pouches.