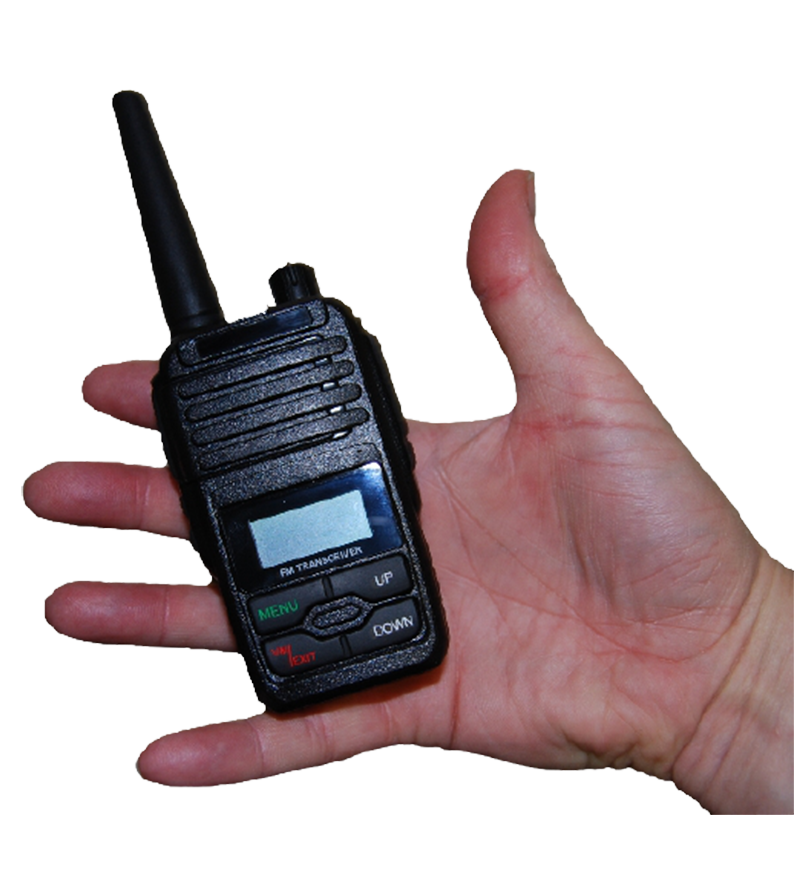 920 radio
920 radio PMR446 / UHF Radio
920 radio comes as standard with the latest 16 PMR446 licence free channels pre-loaded.
You can order this radio with UHF licenced channels if you have an OfCom licence (Please call to discuss)
It features a 2000mAh battery for long life between charges. A 12v adapter is available to power the radio directly from a vehicle.
The screen allows you to select your channels and also to adjust things like CTCSS / DCS, beeps, VOX etc making it ideal to integrate with other makes and models of radios.
Comes complete with battery pack, drop-in charger, antenna, belt clip & instructions.