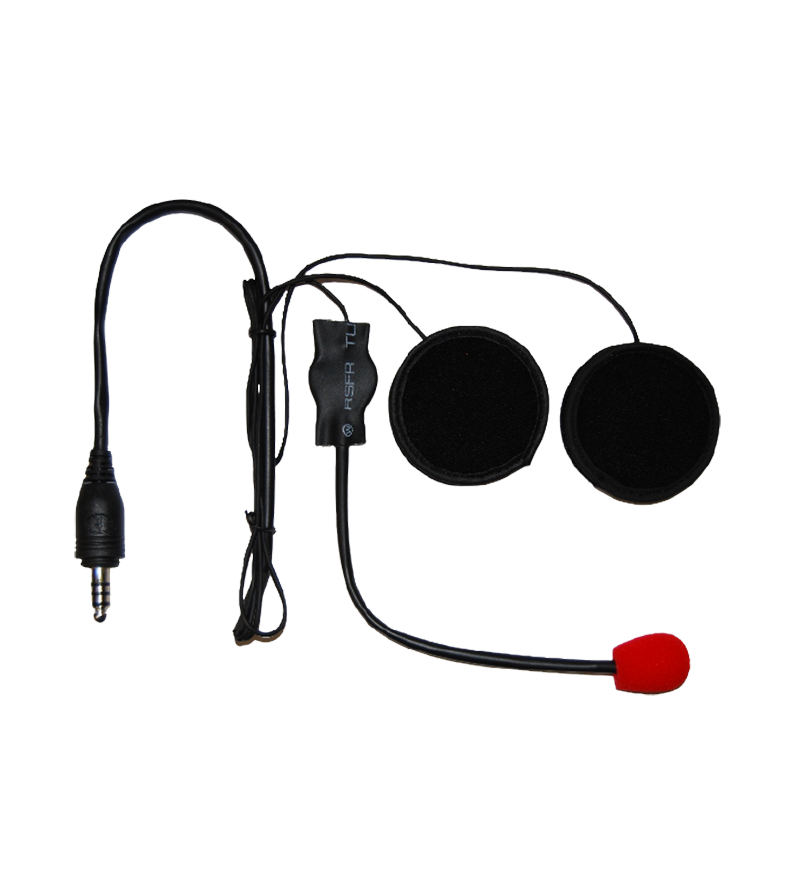 NexGen helmet headset has twin (super slim) speakers for easy installation. They come in soft, padded pockets with a sticky-pad / velcro backing and can be removed from the pockets of your helmet has recesses already in the shell.
The noise cancelling boom arm microphone has a flat rubber place at the other end and simply slides up between the cheekpiece polystyrene and the hard outer shell. It does not need glue or other fastenings to install.
The connector is a nexus-type military plug for solid, reliable performance.
A stick-on tab + ty-wrap is included to give the cable a secure fixing to a helmet.