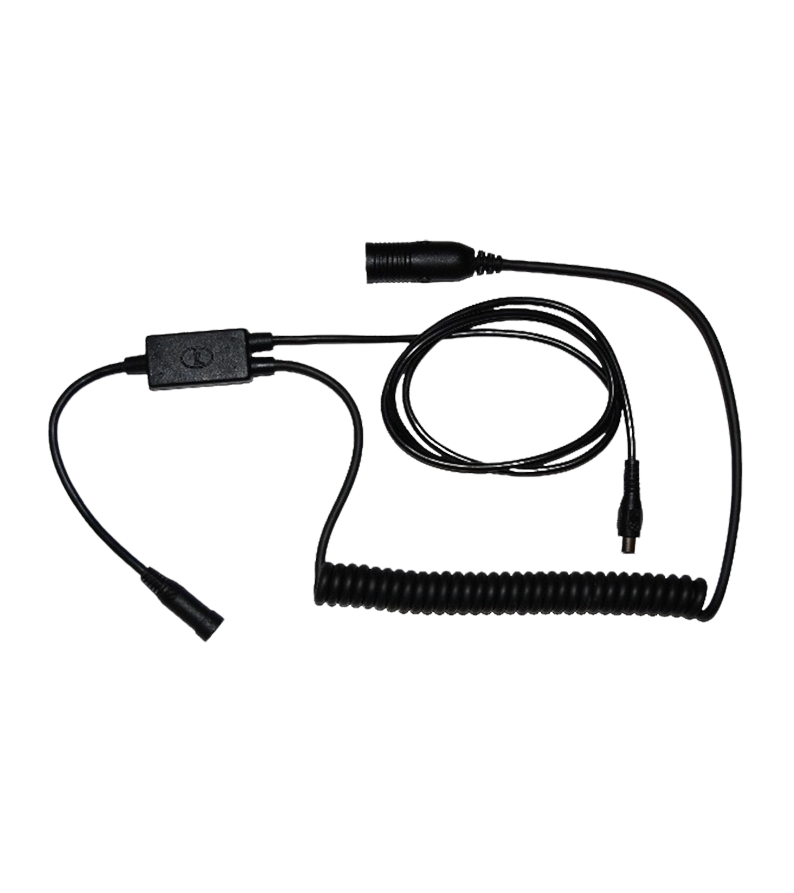 NexGen radio harness connects the rider's helmet headset to the 2-way radio and the PTT (Transmit) button.
Made from heavy-duty cabling and using a Nexus-type military socket for the headset connection makes it strong and reliable for the rigors of a training school.
The universal nature of the radio connections allows the harness to be plugged into most makes of 2-way radio by just changing the connector.