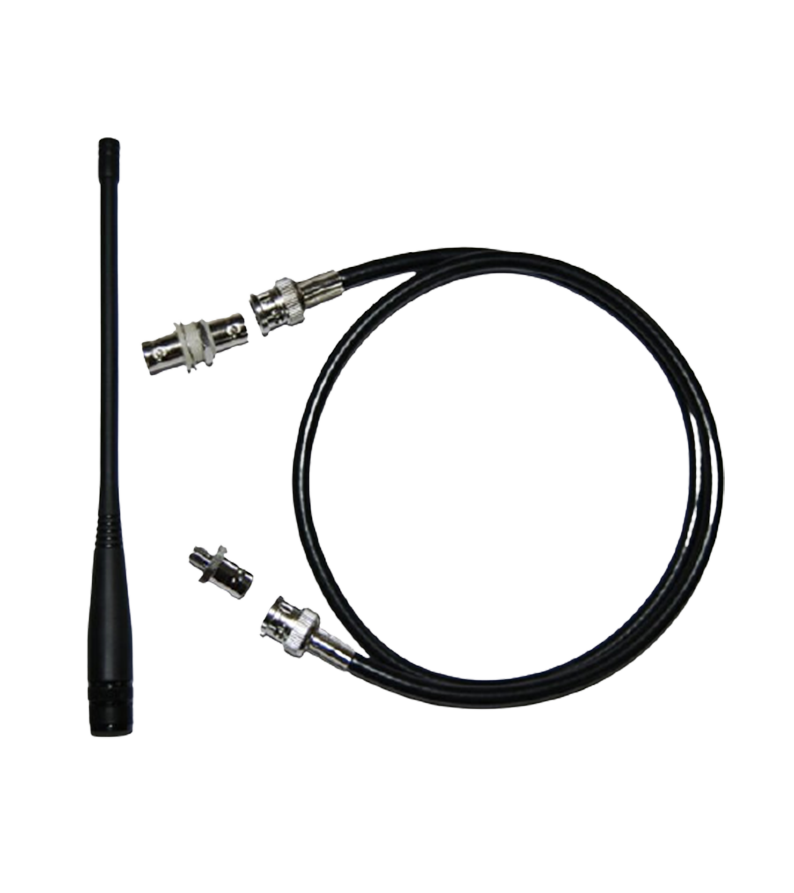 Radio remote antenna kit
Radio remote antenna kit for all IntaRide 2-way radios
Radio remote antenna kit – if you lay your radio down under your seat or similar, the signals will struggle to get in or out as the antenna needs to be upright and away from the metal of the vehicle in order to work properly.
This kit allows you to mount the radio wherever you like and still maintain it's original performance by mounting the antenna remotely.
It comes with a BNC adapter for the top of the radio so that the cable can be connected, a 1 metre long BNC – BNC cable, a through-hole adapter to mount the antenna and a BNC antenna.
Other cable lengths are available on request.
It does not include any brackets for mounting the antenna as there are so many options on a vehicle. Most people simply use a thin strip of metal and drill a hole one end to mount the antenna and another hole to affix it to a luggage rack or similar.